2011 Summit of Awesome Speakers
Register * Schedule * Sponsors * Summit Info * Travel Info

The Summit of Awesome is three days of business and technical education seminars as well as hands-on workshops produced by the non-profit Hello Craft. Summit seminar topics range from how to organize craft fairs and develop successful product lines to teaching crafters how to prepare taxes and form LLC's.
Craftnote
• Laurie Henzel and Debbie Stoller
BUST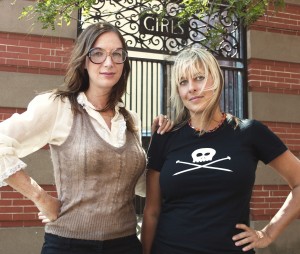 Laurie Henzel and Debbie Stoller are two of the founders of BUST magazine, which was launched in 1993. Today they are its co-owners, co-publishers and co-creators—Laurie is the creative director and Debbie is the editor in chief. Debbie is also the author of the Stitch 'n Bitch knitting and crocheting book series and coauthor of the BUST Guide to the New Girl Order. In their LBB (lives before BUST), Laurie received a BFA from Parsons and ran her own graphic design studio, and Debbie earned a PhD in the Psychology of Women from Yale University and worked as a web programmer. Laurie lives in Manhattan with her husband, Michael, her daughters, Olive and Penny, and a massive record collection; Debbie lives in Brooklyn with her dog, cat, and way too much yarn. To learn more about BUST, visit bust.com.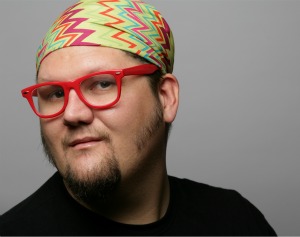 Jay is the fashion designer famous for winning season 1 of Project Runway. As far back as Jay can recall, he has been drawn to textiles. One of his oldest memories includes a blue fleece blanket with satin trim that he lovingly called his "feeling thing". Fabric, color, pattern, and texture are among the great loves of Jay's life. According to Jay the greatest part of his job is manipulating those elements into functioning products for people to use and enjoy. Jay finds inspiration for his work in many different things. He's always been drawn to the vastness and the beauty of nature and is also fascinated by how other humans utilize nature so industriously.
Jay recently formed several corporations for the purpose of expanding the reach of Jay McCarroll designs and brands. He recently launched his new online shop, Jay McCarroll Online, and is focusing on providing fun and exciting new merchandise to his fans and customers.
Summit Speakers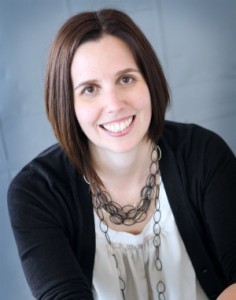 Megan Auman is a designer, maker, educator, and entrepreneur who was built a multi-faceted business around her passion for great design and sustainable business.  Her eponymous jewelry line is sold across the US and online.  She regularly exhibits at trade shows across the US including the New York International Gift Fair and the Buyer's Market of American Craft.
In 2009, Megan founded Crafting an MBA to help designers and makers develop their business skills.  Her passion for educating fellow makers has led to numerous workshops and e-courses.  Megan received a BFA in Metalsmithing from Syracuse University and an MFA in Metals & Jewelry from Kent State University.  She lives and works in Jonestown, Pennsylvania, a small town 90 miles west of Philly.
We are a public-access letterpress and screen printing studio in Baltimore, MD. We offer workshops, hourly studio rental, design services and commercial printing. We're here for artists, designers, and anyone who's interested in learning to print. We love working on unusual projects, collaborating with small companies, and bringing your ideas to paper.
Kyle Van Horn and Kim Bentley co-own and run Baltimore Print Studios. Holding combined degrees in illustration, painting, and design, both adopted their love for printmaking over many years of occasional classes, personal projects, and commercial work.
When they're not teaching, helping you print, or printing for you, they're making fun posters, fixing old presses, and hunting for more wood type.
Rachel Bone is a Baltimore based painter and screen printer. She runs the hand-printed folk-inspired apparel line Red Prairie Press out of her home studio in Charles Village, as well as showing her gouache and ink paintings in galleries and publications internationally.
Red Prairie Press is one of the founding business members of the Baltimore artist collective Charm City Craft Mafia, a group that hosts two large scale independent craft fairs each year in addition to promoting local craft businesses with a blog, newsletter and occasional tax & legal workshops.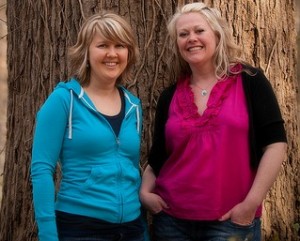 Biggs & Featherbelle is owned and operated by two sisters, Kelly and Kasey Evick.  Our natural body care company was founded in January 2003. We specialize in bar soaps, lip balms, bath soaks, body scrubs and gift sets. The business was started in the basement of our parent's home and now operates in a 2,800 sq. ft warehouse space in Baltimore, MD with four part-time employees. Every aspect of the business, from manufacturing the products to fulfilling orders and bookkeeping is done in-house. We wholesale to over 150 stores nationwide, including 50 Whole Foods Markets as well retailing on-line and at craft/art shows nationwide. Biggs & Featherbelle focuses on creating clean, natural body care products packaged in colorful, fun loving designs.
We both used to do everything together but as we have grown we have had to split things up. It has been a natural division and we have both taken on roles that we are best at. Kelly is primarily in charge of all product manufacturing, raw materials and final formulas for products. Kasey is more on the front end of the business with managing all accounts and communications. Kasey handles emails, most phone calls and product orders. Kasey also manages the accounting, bookkeeping, graphic design production and the website. Together we work on new products development and packaging production. The sister team wants to substantially grow the business by focusing on creating a nationally recognized brand distributed heavily in the natural foods retailer market.
• Heather Bouley
SCRAP-DC
Heather is Co-Director of SCRAP-DC and is excited to see DC (and Maryland and Virginia) re-using!  She was officially introduced to creative reuse while living in New Orleans, although has actually been a creative re-user since she could hold one of those multi-colored crayons made from melted down bits and pieces of crayon stubs.
She has a penchant for administrative organization. Her favorite Project Runways challenges are the ones where they have to use non-traditional materials to make marvelous pieces of clothing.  She loves how salvage and re-purposing bring together artists, environmentalists, teachers, students, crafters, and people of all different walks of life.
Kari Chapin is a marketing mentor, magnetic idea machine and best-selling author of Amazon.com's #1 craft book of 2010, The Handmade Marketplace: How To Sell Your Crafts Locally, Globally and Online. As an e-course leader, coach & consultant, Kari helps creatives of every calling turn their labors-of-love into sustainable businesses. With 15+ years in the marketing trenches, Kari deftly dismantles the promotional obstacles that hold aspiring entrepreneurs hostage. Her message is simple: Create what you love. Love what you sell.
Find Kari online at KariChapin.com + on Twitter at @KariChapin.
• Diane Leigh Davison
Lawgal™
Diane Leigh Davison ("Lawgal™ ") has a boutique Entertainment Law and Intellectual Property law practice in Baltimore, Maryland representing clients locally, nationally, and internationally in the film, music, arts, media and publishing industries, including in the areas of trademark and copyright, as well as Corporate and Business Law. Ms. Davison is a member of the board of directors of the Vocal Group Hall Of Fame Foundation, Inc., a national non-profit recognizing and advocating for vocal legends in the music industry, and is a former law professor at the University of Baltimore Law School.
Sara likes to make stuff and help people make money. She has exhibited her work at various shows and is festival director for Crafty Bastards, a DC show with 150 vendors and 30,000 shoppers.
By day, Sara works at the Washington City Paper and has extensive experience in event production, project management, sales, marketing, coaching and growing online ad revenue. By night, she serves as CEO and Marketing Director for Hello Craft, a role that involves far more accounting work than she ever imagined.
Sara enjoys bumpy yarn, craft brews, and smart people. In her spare time, you'll find her knitting and plotting her next project.
Kimberly is one of the Festival Creators/Organizers behind the behemoth indie craft fair, Crafty Bastards.
With 10+ years experience producing a variety of events, and running her craft line Kitten Rocks Well, Kimberly combines her love of planning with her excitement in making, in Hello Craft.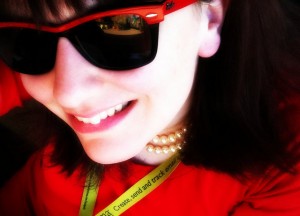 Lish Dorset loves to craft and inspire others around her craft (including her cat Ronnie), too. She's a regular contributor to Craft as well as Maker Faire. A lifelong Michigan resident, Lish is a part of Handmade Detroit, a DIY gang that's been hosting the Detroit Urban Craft Fair, Michigan's first indie craft fair, since 2006. While she loves all crafting mediums, she spends most of her time sewing, quilting, and finding ways to involve a glass of wine into projects. Lish likes Martha Stewart a lot. Make that a WHOLE lot.
When Lish isn't crafting at night, she spends her days as a digital strategist for Weber Shandwick Detroit focusing on social media-ness. A former reporter and news designer, Lish loves to help tell people's stories online.

Christine Ernest is a jack-of-all creative trades living in the Washington, DC metro area. By day Christine works in the digital advertising operations realm. In the rest of her time, she combines her love of handmade with her background in PR and writing to serve as Hello Craft's Communication Director. She does a good amount behind-the-scenes work like organizing the Hello Craft blog content, sending out press releases and formatting the page you are reading right now.
In her free time Christine documents her thrift finds and crafty endeavors online, thinks about pulling out her Brother knitting machine and crochets one too many granny squares.  Her DIY hero is her mother, who is handy with both a chainsaw and a sewing machine.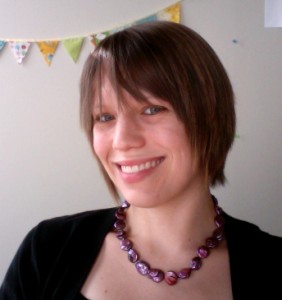 Amy Ellis is the Head of Integrations and Partnerships at MailChimp.  Her professional background stems from marketing and public relations for nonprofit organizations and she takes her job so seriously that she only eat bananas.
In her spare time, Ms. Ellis manages social media and community for the Altanta Rollergirls in addition to skating for one of the league's home team.  She loves a good yard bombing.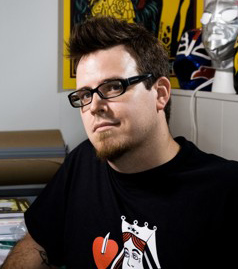 El Jefe Design is the one-man shop run by designer, illustrator, and failed-rockstar Jeffrey Everett. Jeffrey is an acclaimed designer based right outside Washington, DC. He has an MFA from The School of Visual Arts in NYC. He has created posters for bands such as The Decemberists, Foo Fighters, The gaslight Anthem, My Morning Jacket, Lou Reed, The Raveonettes, and many more. His work has been stapled in the dingiest clubs and framed in the classiest galleries worldwide.
His work has been showcased in design magazines including Print, Communication Arts, How, CMYK, and InStep as well as discussed in mainstream publications such as The Washington Post Magazine and Rocksound. He has won numerous design awards and has even had work tattooed on fans.
Elijah + Rhonda Wyman have been designing jewelry, party and homegoods under the brand Figs + Ginger since 2007. This blissful couple's work has been sold by Anthropologie, Uncommon Goods, Wholefoods, Red Envelope, ABC Home + Carpet, Modcloth and loads more stores, boutiques, catalogs and websites all over the world.
For the past 5 years Elijah + Rhonda have grown Figs into a thriving wholesale business while traveling all over the country doing wholesale shows like: New York Gift Fair, The National Stationery Show, POOL, Buyers Market, ACC, ACRE and more.  They run this business while living in Asheville, NC making art and music as much as possible.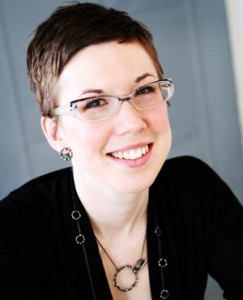 Tara Gentile is a creative business coach who empowers passion-driven entrepreneurs to actualize their ideas, visions, and dreams – turning them into dollars and cents. She brings creative strategy to branding, product development, and marketing that incorporates both high concept and high touch design. Her approach to business in the New Economy resonates with MBAs, PhDs, and graduates of the school of life.
Tara writes frequently for the Daily Worth, Crafting an MBA, and The Mogul Mom. She's the author of several popular digital guides including her latest on the relationship between personal art and money, The Art of Earning, as well as the editor-in-chief of Scoutie Girl. She's a proud mama to a 3-year-old named Lola.
We are Andrea + Robert; a husband and wife event management and wedding coordination team based in both London, UK and Vancouver, BC that share a love for handmade indie craft.
As a maker, I (Andrea) participated in my first craft fair back in 2006 and it became apparent that pinecone art wasn't what I was looking for. Were all craft fairs like this? Surely not! Inspired, we drafted up a vendor call and stuck it on the board of a local coffee shop. In May 2007, we produced our first Got Craft? event at the Western Front with 20 vendors and 500 attendees over the weekend and have now grown to over 50 handmade vendors and 1700 people through the doors in one day. We are happy to announce the London, UK debut of Got Craft? in November, 2011!
We aim to bring together a community that fosters handmade and D.I.Y. culture by supporting like-minded events such as the Vancouver, BC and Austin, TX premiere of Handmade Nation, Swap-O-Rama-Rama, the Vancouver Mini Maker Faire, DIY @ the Museum of Vancouver and the Sweetie Pie Press 2011 Summer Craft Tour.
When we are not busy filling our blog with field trips and crafty things we love, you can find us on Poppytalk as a contributor blogger or selling our handmade goods at local events!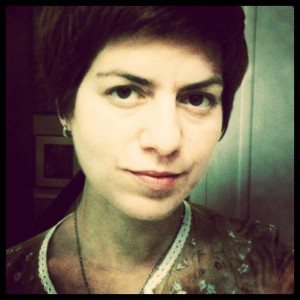 Rania Hassan is a designer, painter and illustrator, and grew up
traveling around the world with a notebook in her pocket. As a mixed media fiber artist, she combines knitting and painting in her work. Her installations are about community, home, and how knitting connects us to others and generations past. In 2009, she received a Craft Award of Excellence from the James Renwick Alliance, the organization which supports the Renwick Gallery of the Smithsonian American Art Museum. She recently installed a commissioned piece in the permanent collection at the National Institutes of Health [NIH] in Bethesda, MD.
As a designer and illustrator, she launched goshdarnknit in 2006 with a series of illustrated handprinted 'One Page Tales.' The series of illustrations were sparked by her belief that stories shouldn't be hidden on bookshelves, and that art should be accessible. She then combined this with her love for awesome notebooks, and started hand printing her illustrations onto the covers of Moleskine cahiers. Her work has been featured in a variety of print and online publications such as the Washington Post, HOW magazine, Venus Zine, and Daily Candy. She does all this from her studio in a sunny DC neighborhood called Bloomingdale, while her notebooks gets to travel to people across the world.
Amanda Hirsch is a writer and performer who lives in Brooklyn, New York. Together with her husband, Jordan, she runs THINK IMPROV, a company that helps people from all walks of life apply the concepts of improv comedy to unleash their full potential. Amanda and Jordan started THINK IMPROV based on the success of their improv workshops at SXSW ("Improv Lessons for Freelancers" was voted an audience favorite in 2010).
Amanda also freelances as a writer and web content strategy consultant. She is the former editorial director of PBS.org and is also the founder of Creative DC. She currently blogs at amandahirsch.com, and tweets at @amanda_hirsch. Her dog, Cosmo, is the greatest.
• Karen L. Klein
SCRAP-DC
Karen L. Klein has hugged a tree or two in her time but does not actually make a habit of it. However, she's always thought that reusing what's already here is much more interesting than "buying new," and it usually leads to more creative solutions in the process.
Prior to bringing a chapter of SCRAP to the DC area, she had been employed as a graphic designer, artist, teacher, and researcher. She now does all of those, and then some, promoting and developing SCRAP-DC with Co-Director Heather Bouley. It is the best incarnation yet of the work she feels she was put here to do.
Diane Koss is the  owner, designer, and creator behind the one woman army of plush monsters that is Cutesy but not Cutesy.  With a burning need to make use of her idle hands, her love of all things fuzzy, and her mild obsession with antlers, the first monster was born in 2007.  Inspired by her grandparents' stories of stitching by hand, she holds true to tradition and stitches each one with just a needle and thread without the use of any machines.  Diane has been hand-stitching hundreds of one-of-a kind monsters to send off on small (and large) adventures of their own ever since.
When not burning the midnight oil in the monster warehouse (her two bedroom apartment) just outside of Philadelphia, Diane can be found traveling the country with her monster army close behind to various craft shows and galleries.  She's since expanded her line to include monster hoodies, t-shirts, baby onesies, dishware, and more.
Miranda Lievers is a photographer, crafter, and creative small business owner/supporter/advocate based out of Vancouver, Canada. After jumping ship from her fast-track corporate life, she dove head on into the photography studio she started with her husband Reilly. In their 9th year now, their company Blue Olive Photography has earned countless accolades including being named among the most inspiring photographers in Canada (Weddingbells Magazine).
Outside of running her busy photography studio and working on her typography inspired ceramic line, Miranda can usually be found throwing parties to connect like-minded people; speaking, hosting, and giving workshops on topics that she's passionate about; or diving into new artistic and crafty pursuits.
Danielle's family always knew she would be an entrepreneur. As a child, she'd place a hand-painted sign in the front window reading, "Cat show: 5 cents!" What's more, she was always making and selling things (a batch of screenprinted tees for local bands, sterling silver jewelry, etc.) Then she found Etsy. Within six months she had sold over 500 pieces of jewelry, was found by dozens of galleries and boutiques worldwide and mentions in fancy blogs and magazines. When Etsy asked her to help other creative entrepreneurs achieve their goals, she packed up her studio and relocated to Brooklyn.
A small lady (only five feet tall!), Danielle lives by this Betty Reese quote: "If you think you're too small to be effective, you have never been in bed with a mosquito."
Kate McKean is a literary agent at the Howard Morhaim Literary Agency in Brooklyn, NY. A native Southerner, she
earned a Masters in Fiction Writing at the University of Southern
Mississippi and started her publishing career at the University Press
of Florida. She tweets at @kate_mckean, loves to crochet, but is a
very beginner sewist.
Kate represents a wide variety of authors and projects from literary
novels to illustrated humor books to young adult novels to, of course,
craft books. A few of her crafty clients include: Ellen Luckett Baker
(1,2,3 SEW), Boo Davis (DARE TO BE SQUARE QUILTING), Jennifer Cooke
(DESIGN YOUR OWN TEES), Diane Gilleland (KANZASHI IN BLOOM), and
Bernadette Noll and Kathie Sever (MAKE STUFF TOGETHER). Watch for
forthcoming books from Nora Aboutsteit of BurdaStyle.com, Kristin
 Roach of CraftLeftovers.com, Allison Hoffman of CraftyisCool.com, and
 Nicole Smith of styleschematic.com.
Jen Menkhaus has worked around art and craft for the last 18 years.  After graduating from the University of Maryland with a degree in English and a minor in Studio Art, she took an amazing job working for a (then) small company called Anthropologie doing display and merchandising.  After managing another small store for several years, she took a job as the Exhibitor Services Director for the Philadelphia Buyers Market of American Craft, where she helped small businesses navigate the world of wholesale by advising them on pricing strategies, product development, marketing, and gallery relationships.
Jen started her business, The Littlest Bean, in 2007 as a way to fill a creative void in her life, and the following year she left her job to cut felt on a full-time basis.  In 2008 she co-founded the Baltimore Etsy Street Team, and has served as its leader since then.  In her spare (ha) time, Jen enjoys playing video games with her husband, who is a video game special effects artist, and pursuing crafty projects with her daughter and son.  She lives in Baltimore with her family, a small menagerie of pets, and way, way, way too much felt.
• Shannon Mulkey
Patina
Shannon Mulkey runs her small clothing line Patina in Atlanta, GA. Patina clothing is sustainable,using mostly reclaimed and vintage fabrics. Shannon has traveled on adventures to Chicago, Austin, San Diego, Brooklyn, And DC to sell her clothing. She is a co-founder and organizer of the Indie Craft Experience, a large indie craft market, founded in 2005.
Shannon teaches at Covered Bridge Academy, Savannah College of Art and Design( Atlanta campus) and the High museum of Art. She is also the creative director of Culture shock, Museum programming for young professionals.She loves to sneak craft and recycled projects into her events and curriculum every chance she gets. Shannon considers herself super lucky to wake up everyday and do what she loves!
Willo O'Brien has made a career out of creativity. As an artist, entrepreneur, social supercollider, and self-described geek for over a decade, Willo has a passion for empowering fellow creatives. Willo shares her expertise advising startups, coaching creative small business owners and speaking at events around the country.
Recently she premiered WilloToons Connect, a video series dedicated to featuring fellow successful artists whose passion or craft has evolved into a small business. With an emphasis on self-care at every stage, the goal is to empower people to find and follow their passion, while creating the business of their dreams and successfully balancing the two.
• Christy Petterson
a bardis
Christy Petterson is a crafter and writer who lives with her adorable husband in a tiny bungalow in Atlanta. By day, she works full-time as a Public Relations Specialist. By night, she organizes the Indie Craft Experience, a large craft market in Atlanta, and creates a line of jewelry and accessories called a bardis.
Christy sells her creations at craft markets such as Crafty Bastards in DC, Bazaar Bizarre in Boston, Renegade in Chicago and Brooklyn and Craftland in Providence. She has written for ReadyMade, VenusZine, Craft magazine, HelloCraft.com and more. When not crafting, organizing shows or writing, Christy spends a lot of time laughing with her husband.
Caitlin Phillips, the brains behind Rebound Designs, makes purses and wallets out of old books.  She primarily uses unwanted and discarded books by recycling them into novel accessories – so your first editions are safe. She has always been passionate about making beautiful work, and is equally excited to get out and talk with customers and make sales. Prior to becoming a full-time artist, Caitlin was a leading salesperson for Cutco Cutlery. This intensive sales experience proved invaluable when the call of Craft became impossible to resist, and she created her dream job with Rebound Designs.
Since creating the original Book Purse in 2004, Caitlin has been a regular vendor at the historic Eastern Market in Washington DC. Caitlin has also sold her work at amazing indie shows like Crafty Bastards and the Renegade Craft Fair, as well as at the prestigious American Craft Council show.  In total, she has done over 350 arts and craft shows.  Caitlin has been interviewed on NPR's "All Things Considered" and her work has been featured in or on the Washington Post, New York Times, Boston Globe, Paris Elle, Italian Vogue, Swedish Cosmopolitan, Boing Boing, HGTV's "Crafters Coast to Coast," Samantha Brown's "Passports to Great Weekends," and more. She is thrilled to speak again at the Summit of Awesome, and share her experiences in order to help more crafters succeed at their dream jobs.
Kelly is fearless in her crafting and keeps too large a "to craft items," while she compulsively finds and knits projects in her attempt to thin out her yarn stash.
Kelly covers visual arts in and around Washington, DC for DCist and is editor of Crafting a Green World. Kelly has also been published by Bust Magazine and you can find her byline at Indie Fixx and Etsy's Storque and has taught in Etsy's virtual lab on the topic of green crafting.
Kelly helps organize Crafty Bastards: Arts and Crafts Fair, one of the largest indie craft fairs on the East coast and has served on the Craft Bastard's jury since 2007. Kelly is also co-founder of Hello Craft and her responsibilities as a Director of the organization include programming for the Summit of Awesome and coordinator of the membership program. Kelly resides in Washington, D.C. and believes that handmade will save the world.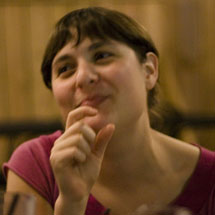 My name is Becky Striepe, and I am an independent crafter and freelance blogger living in Atlanta, Georgia. My passion is working with vintage fabric and reclaimed materials. There's just something about giving found objects a brand new life that really appeals to me. They lend their own stories to everything I make!
My indie business, Glue and Glitter, is all about creating eco-friendly crafts and craft kits for foodies.
When I was a kid, I watched my grandfather make hundreds of small items with his hands, over months and years, with no real concern for what he would do with the end result. At the time, I was fascinated by his ability to keep to the task when no one had asked him to. Embarking on my own journey into making, I have learned that his making was a way to cope with the stress of his life. As an adult, I find myself doing the same thing. Two years ago, a major book store chain asked me to start making thousands of zombie themed items at a time for them. I had only made dozens by this point. So I had to make a decision. Did I go to a company in China and get these items made or would I buy the machines and start cranking them out myself, by hand, the way I saw my grandfather do it? I choose by hand and in the past 2 years have delivered over 40,000 zombie themed magnets and bookmarks. My days are long, but I know that I made the right choice.
I have spent the past five years building my zombie empire. I am a maker, a podcaster, a laugher and a mom to twins. You can check out what I do at tinseamonster.com.
Everything has a beginning – books, movies, even mustaches on a stick. The sweet trend in all ways whimsical had its beginning in Something's Hiding in Here, a power couple that has more to offer than just facial hair. Their Philadelphia studio (which was once a tire factory) is now a well designed haven for everything artful – from letterpress printed ribbon to delicately restored furnishings.
Their work has been featured high and low – Frankie magazine and Uppercase have both highlighted their work alongside Martha Stewart Living and they were one of Of A Kind's most successful editions this year. Perhaps most well known for Forage bow ties, they keep their spirit of adventure alive by seeking out vintage deadstock and extra special finds to make each limited collection.
They're more than skilled artisans and creative rockstars – they're active members of their design community, frequently collaborating on pop-up shops, street festivals and symposiums. Their work is most beautiful because they are so open in showing the story of it's birth. It's true- everything must have a beginning, but these artists are invested in inviting their customers and community members to be present for the journey.  (Kelsey Kreling for Laundry Magazine)
Isaac B Watson is a man of many hats. In addition to a full-time job in academic communications and marketing, he serves as Co-Chair of I Heart Art: Portland—a collaborative pilot project between Etsy, Pacific Northwest College of Art and Museum of Contemporary Craft. In his spare time, he upcycles broken camera parts into jewelry as Focal Length Designs and oversees MGS Development, an iOS app startup.
A self-prescribed design nerd, typography critic, camera buff and grammar guru, he is also a culinary hobbyist and enjoys writing when he can find the time. Isaac was born and raised in the Portland area, but spent 2002–2004 abroad in France and Belgium, lending a unique European flair to his outlook on life. With a passion for social engagement, collaboration and shared success, he believes strongly that the best way to balance our commodity-driven culture is to contribute to the community through the open exchange of knowledge, ideas and information.
The Jon Wye company started in 2004 after a first date and has grown to be internationally-recognized for our designs with a permanent location in Washington, DC and traveling events throughout the year.
We're the first company to use belts as canvases for artists creating one-of-a-kind designs on the finest quality leather, and now the best cotton shirts we can find. We take pop culture and add our own influences.
We make almost everything by hand in our workshop in Washington, DC, and we try our hardest to get all of our materials and supplies from the USA. We make awesome!
Jaime Zollars paints pictures of imaginary people and places far away. She has created illustrations for children's books, magazines, newspapers, and ad campaigns.  Her clients include United Airlines, Random House, The American Red Cross, Scholastic, Clarion Books, and L.A. Weekly.  She also creates paintings for galleries, including Copro Nason, Gallery Nucleus, and Giant Robot.
Jaime's art has been recognized by a bunch of great publications and societies, including Taschen's Illustration Now, American Illustration, Communication Arts, 3×3, Spectrum, Curvy Australia, Design Taxi, XFuns Taipei, DPI Taiwan, BBC's Culture Shock, Small Magazine, Creative Quarterly, the SI-LA, and the SCBWI.
Jaime lives and works in Baltimore, Maryland, and enjoys teaching talented future illustrators at the Maryland Institute College of Art.  She has also been lucky enough to serve on several boards, including the Los Angeles SCBWI, the Society of Illustrators of Los Angeles, and The Illustration Conference (ICON).
Jaime is inspired by fairy tales and Flemish painters, traveling to new places, old paper, found textures, and flea market photographs. When she isn't painting for commercial clients or gallery walls, you'll probably find her making mechanical paper toys, reading up on North Korea, or trying to outwit her three-year-old boy.